Your Success starts with your Team Members
Ensuring Your Projects Success through your Team Members
@ Future, one of our core values is: "It's the people in the boat that matter"
Engineering is no exception to that, and we firmly believe that the quality of our collaborators contributes to our success.


We decided to share here some of the elements that we keep in mind when we do organize ourselves during a project, looking for people that embody inginuity but also have the following characteristics to drive projects from A to Z:
Excellent Communicator
Project team members work with individuals in all levels of the business, coming from a variety of different backgrounds. As a result, these project management professionals must have the ability to effectively communicate with a number of different audiences. Poor communication can make or break the success of a project, so this is essential.
Highly Organised
Mass chaos and project success don't mix. A project team member must be organised, so they know exactly what is going on with each step of the project at all times. We use some methodologies to help us doing that, some could say it's not pure Agile form, but we use what works best for us as a team. Daily Stand Ups, Poker Plannings, Kanban, a lot of these tools help us achieving our goals and keep our team members focused on their work and organized.
Strong Ability to Collaborate
The best project team members are also solid professionals who know how to motivate their crew. They're able to create a vision for both stakeholders and their teams to look to for inspiration. When crunch time begins they know exactly what it takes to motivate people to get the job done.
This has been even more important when COVID-19 forced us to all work remotely. We had to adapt our ways of working in order to compensate the lack of face to face time.
It took us some time to adjust, but at the same time given we were already a distributed team working on a daily basis over more than 5 time zones, the challenge was not as hard as you could think.
Over the years, @ Future, we developed soft skills and a safe environment that made our guys familiar with all of the remote tools and remote working methodologies. Some specific teams came up with strategies, like long running Virtual Meetings called "Coffee Place" where people can jump and work together just seeing or hearing other human beings and keeping the human bounds through the oceans.
Empowered
Another distinctive thing that we do @ Future is to make our people empowered with their own decision-making.
Our guys are therefore complete actors of the solutions we build as a team and very often provide and make Product decisions as a group, in a completely collaborative way.
The safe environment is also key to that, but having team members able to politely but firmly stand their ground when faced with opposition from others in the business is also necessary. The safe environment allows these professionals to clearly convey their needs and stand up for the best interests of the project/platform when faced with roadblocks and challenges. The question often resides in defining clearly what are we trying to achieve rather than the how/the form of it.
Our capacity to review the scope and to stand to our beliefs allows us to do so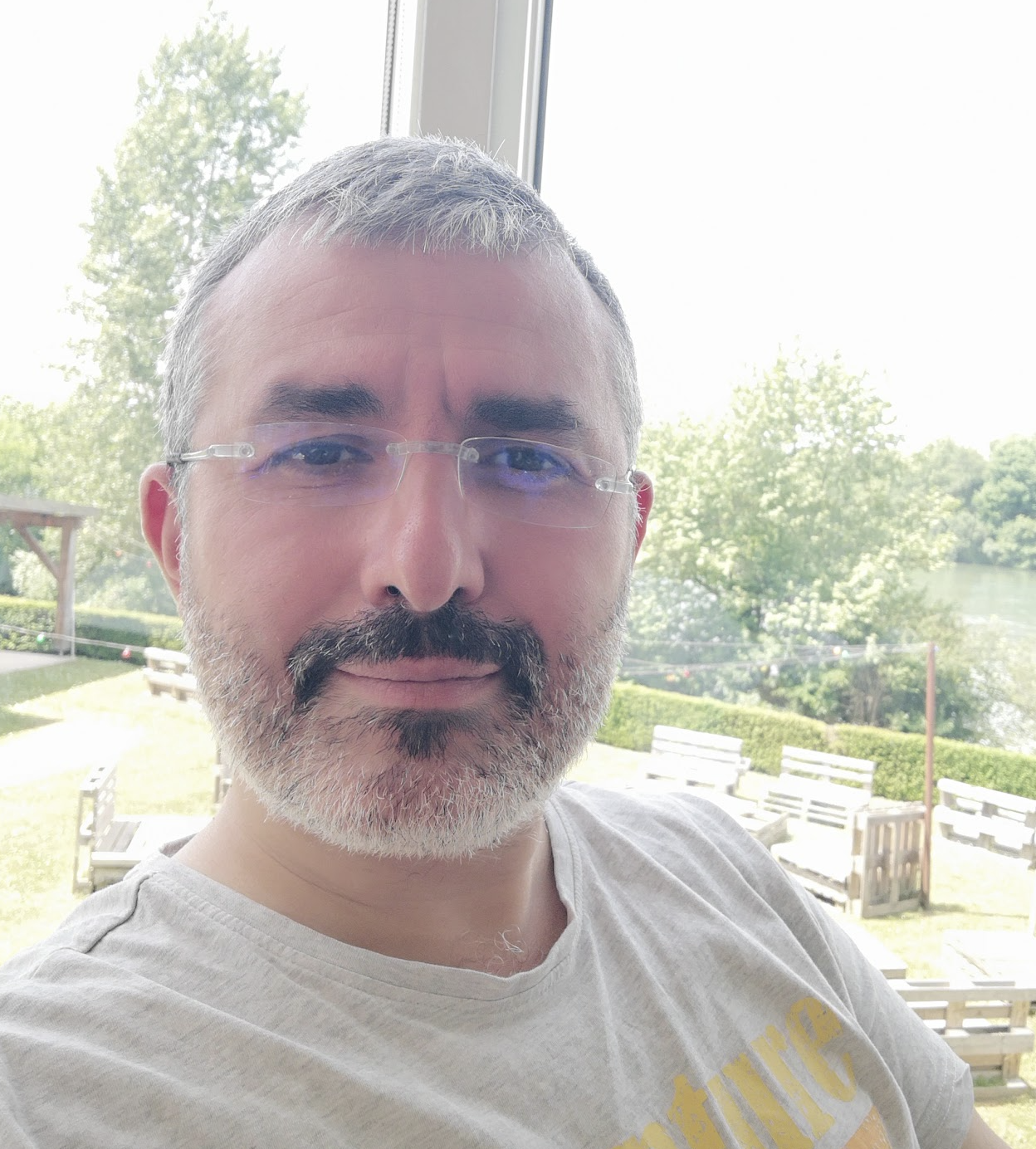 Redouane is co-Leading the Platform team, his role at Future is to build, maintain and expand our Vanilla Platform.
His main focuses are on the performance and High scalability of the architectures.